Renovate and Create an Inspired Office Space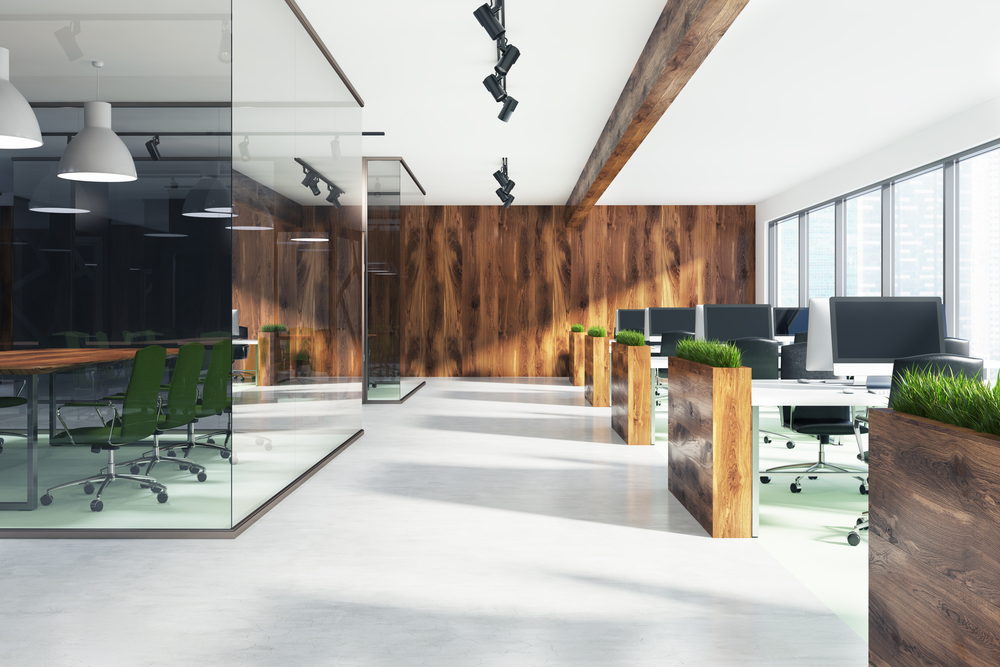 An office renovation is a perfect opportunity to turn an uninspiring space into something that not only impresses visitors but also drives staff members to come up with new, innovative ideas for the company. An office renovation amplifies the aesthetics of the company. Whether you're moving into a new office or your current one is in dire need of a facelift, executing a successful office renovation can prove to be somewhat difficult without an overall vision. When starting a project such as this, it's important to have a few renovation ideas in mind so that your project not only turns out the way you're hoping it will but to also stays within the given budget and timeframe. When executed correctly, an office renovation can breathe new life into your space and increase the overall productivity of your staff.
Renovation Ideas for Your New Office Space
Here are some renovation ideas to help inspire a new vision for your office and, with our design-build approach, the Camm Construction Team can help you bring your new office space to life.
Breakout Spaces
A breakout space is a must-have for any modern office right now. Breakout spaces provide alternative areas that allow employees to get away from the normal, sometimes chaotic, office space. These spaces can even increase productivity by adding variety into the work environment. Breakout spaces are meant to be a "less formal" work environment, but they are catered to encourage creativity and they can also be a great way for management to inject some fun into the office. Adding a breakout space to your office gives you an added opportunity to bring color and modern design into the office, so it's essential that the breakout space looks, as well as feels, different from the main work area to assist in facilitating conversation and curating creativity.
Collaborative and Private Workspaces
When renovating your office, you want to be sure that you also use a number of collaborative workspaces, as well as private workspaces. By creating a heads-down, collaborative workspace that encourages people to work where they feel most comfortable, you are encouraging your employees to spread out with their laptops and tablets that a more traditional office can't provide. Rather than desks and cubicles, you can install benches or rolling desks so that employees can easily move around and work with different colleagues throughout the day. Peppering in private workspaces make it easy for teams to separate while working on separate tasks and not have to worry about disturbing others working around them. These also offer your employees a dedicated space to conduct interviews or personal meetings. This is a great way to create a truly inspired, productive office space.
Replace Traditional Walls and Doors with Glass
If you look at workspaces in a lot of new TV shows and movies, you might notice that a lot of the spaces depicted have offices and conference rooms surrounded by glass instead of drywall. This renovation idea is a very effective way to transform the look of your place of work into a more inspired office space. This update adds transparency to any workspace. Employees can see exactly where everyone is and what they are doing. This is beneficial because it doesn't offer much opportunity to slack off but also makes other employees and managers seem more accessible than if they were not visible. Glass walls and doors facilitate collaboration which is something every person in the company can benefit from.
Invest in New Desks and Chairs
It's likely that your employees spend upwards of 40 hours per week or more in the office, with the majority of those hours being spent at desks in chairs, which is why it's important that you invest in quality furnishings that improve your employee's comfort levels, as well as their health and wellness while they are in the office. Ergonomic chairs are the most popular as they can be easily adjusted to suit nearly every employee's seating preferences and are essential for minimizing back problems and general aches and pains in the body throughout the day. Sit-to-stand desks are also worth considering as they give the added benefit of being easy to adjust to the appropriate height for each worker.
Bring Light and Color into the Workspace
If employees have complained about working in a bland, poorly-lit office, now is the perfect chance to bring new energy into the workspace with natural light and color. Natural light is one of the most under-utilized aspects in the office, but it provides a wealth of health, wellness, and productivity benefits. Maximizing natural light provides you with an opportunity to revamp the entire workspace and adding a new color palette to the office can add a sense of personality to the business or even double as an extension of your company's branding. There are many ways to incorporate color into your office and still maintain a professional, grown-up image. We suggest bringing in interesting pieces of art, adding some trendy wallpaper to a few walls, and bringing in low-maintenance flowers and plants. You spend a lot of time in your office, why not make it look amazing?