Camm Construction Inc. is a highly qualified Contracting firm based in Kansas City, Missouri.
Specializing in commercial construction such as tenant improvements, white boxes, modifying existing buildings, historical work, and ground up buildings.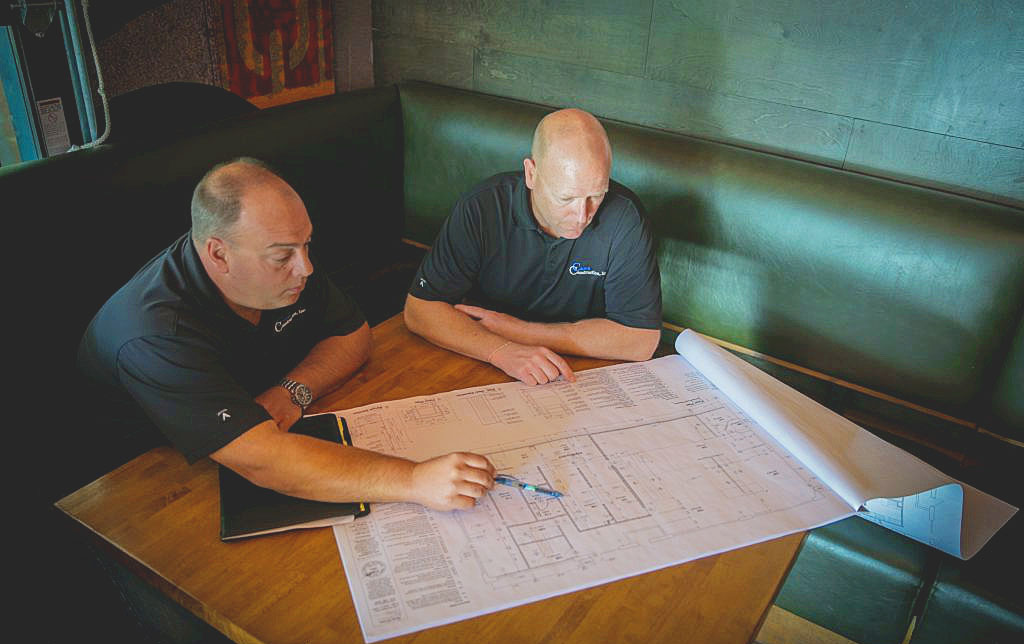 Whether you are needing a new facade, a complete interior build out, a new building built, or historical work completed, Camm Construction Inc. is the right partner for you. Camm Construction Inc. is state licensed and insured in both Missouri and Kansas and employs highly skilled professional sub-contractors, architects, and engineers, who are capable of providing a large spectrum of services to the commercial construction industry.
At Camm Construction Inc., we take building very seriously. We realize your business is your life line and we will do everything necessary to bring your project in on time, without compromising any size budget. Camm Construction Inc. will work with you to make sure that, together, you get exactly what you are looking for.
Camm Construction Inc. was presented a job from Retail build to build a complete Ink Stop in seven days. Camm Construction Inc. accepted the offer knowing that it had to be done and a normal build out for Ink Stop would take 4-5 weeks. Camm Construction Inc. turned the on-budget project over to the customer at the end of business on the sixth day. It is not every day that you can find someone who takes your business as serious as we do.
Camm Construction, Inc. is fully insured and I.C.C. licensed in the surrounding cities of the Kansas City metropolitan area. We are a growing company who will manage each project as if it is our own business.