The Ins and Outs of Apartment Construction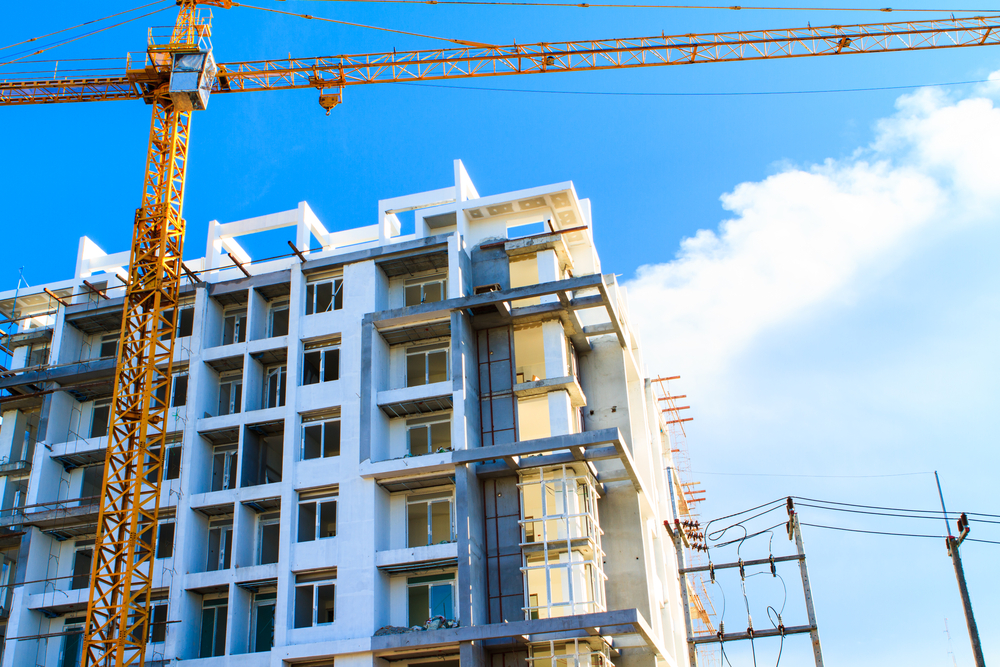 In nearly every metro area of the country, building developers and contractors are scrambling to keep up with the growing demand for rental apartments. In 2014, nearly 350,000 apartments began construction. A number that increased by nearly 14% from 2013, according to the National Association of Home Builders. However, even with a large number of projects underway, there are certainly no shortages of challenges that come with apartment construction and there are a number of variables to take factor in when considering the overall cost of commercial apartment construction.
From what type of amenities you will include with the building to the building's walkability in the surrounding area and construction variables such as labor, weather, trade tariffs, it can be a challenge to construct the building of your dreams while staying within budget.
Apartment Construction: 3 Things You Need to Know
How can you successfully navigate your apartment construction project without falling victim to any of the numerous pitfalls involved? Here are a few things to keep in mind.
Apartment Amenities to Draw Renters
As apartment sizes are shrinking, tenants are turning to the amenities to help meet all of their needs while living there and driven property owners to great lengths to include must-have amenities for everyone. But when it comes to designing an amenities package and choosing what amenities to include there can often be a lot of "push and pull." It is a careful space-planning exercise. According to a 2015 survey from the National Multifamily Housing Council, amenities such as fitness areas, pools, and in-unit laundry machines were of greater interest to Millennials than to baby boomers and nearly 60% of the 120,000 person survey said they are interested in having a lounge area or party room in their apartment building.
For owners and developers, it is important to know which amenities will give the most return on investment. When designing a new apartment construction project, it pays to stay up on the trends of potential tenants. Some amenities require not only an allocation of space, but significant ongoing maintenance and expenses while others can be installed at little initial or ongoing cost. Some can even save you money over time. The type of amenities you should include will come down to which amenities are valued most by renters, as well as age group and lifestyle.
Location and Walkability
Determining what amenities are right for any one community can be a challenge, but some amenities can be scaled back if the apartment exists within a surrounding community. For some renters, location is the number one amenity. In a 2015 nationwide survey by the National Association of Realtors, roughly eight out of 10 people said that being in walking distance to community features like shops and parks was very important to them when considering a new place to live. Tenants care about the walkability of their living situation. If tenants live within walking distance of restaurants, bars, and gyms then forgoing some of those features can save on apartment construction cost.
However, apartment construction in a walkable city can be a challenge because there is limited space. Not only that, but land costs are also much higher for walkable, urban locations as opposed to rural areas. As a building developer, you will want to find ways to work with a municipality to provide useable sidewalks, trails, and open spaces to attract new renters and encourage a pedestrian-friendly experience for everyone.
A Variety of Construction Estimates
Amenities and walkable communities aren't the only things developers and contractors struggle with when it comes to apartment construction as there are a variety of other factors that can affect the final price. Many apartment developers are fighting off price increases for things like labor shortage, weather conditions, and building materials due to international trade tariffs. In fact, according to data from the Bureau of Labor Statistics (BLS), even the threat of trade tariffs can affect the price of steel and lumber. In August of 2018, the producer price index for steel mill products jumped by 19 percent compared to the year before and while lumber and plywood also saw a sharp rise in the spring and early summer.
If you are planning to build an apartment building or are a current property owner looking to make upgrades, click below to contact us today!