The Positive Impact of Effective Office Design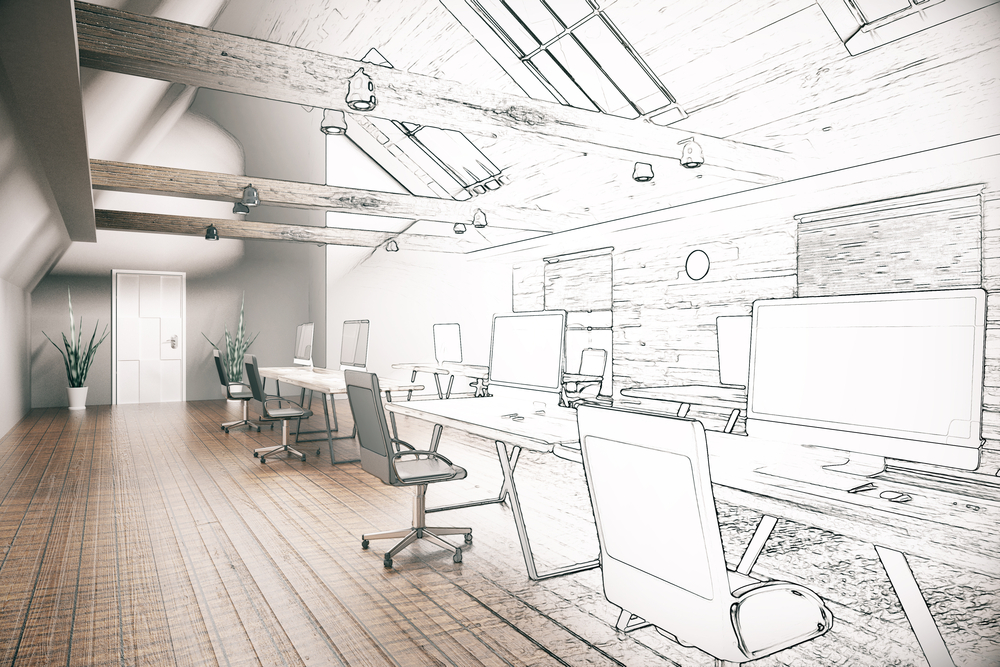 The American Society of Interior Designers (ASID) completed a comprehensive research study on the impact of design in the workplace. Their research explains why interior design should be given the same care and attention as choosing a location for your workspace, and how good construction design can lead to increased return on investment for decades to come.
Environmental Impact of Workplace Design
Making sure your space is visually appealing and works for employees and clients should be more than an afterthought. Many people have worked in office spaces with poor lighting and poor air circulation, and assume that was just a part of the job. The study for ASID explains that improving air quality and using circadian lighting is more than just a nice perk, it seems to improve the health quality of workers, resulting in more focus at work and increased productivity. Using more environmentally-efficient solutions in your construction design also result in a significant increase in energy savings.
How Office Design Affects Employees
A good construction design includes proper attention paid to acoustics, lighting color, texture, and layout. These elements all influence how your employees act and perform while at work.
An open office style layout is great for companies where collaboration is a large part of the workday but can be counter-productive if employees are expected to do their own work on a more individual basis. For example, an advertising agency would probably benefit from an open office layout because ideas can easily be communicated and discussed; while employees at a software company would probably be more productive if they had their own quiet, personal space free of distractions.
An office layout takes more thought than building one big room and filling it with workstations, and at Camm Construction we're committed to designing effective spaces. An effective workspace also has the benefit of increasing employee retention. By making the space visually appealing, comfortable and easy to navigate, employees develop an attachment to their place of work. This attachment decreases turnover because employees are less likely to leave a workplace they're content in.
Your Office Design is a Reflection of Your Company
Creating a professional space that appeals to your client base affects your bottom line threefold. First, it's a wonderful first impression to enter a building that looks like a professional workspace. You want to create a space that matches your brand. Are you a cool new coconut water company looking for investors? Or are you a brokerage firm that has been around for years handling million dollar accounts? No matter what your industry, you have to create a space that is an extension of you and your company.
Second, having a workspace with dedicated meeting rooms, or other private areas where workers can meet with clients shows that your team means business—in other words, it's not the most professional look to try to have a confidential client meeting in Starbucks (bring the coffee to your client meeting instead).
Third, clients are more likely to recommend a business when their overall experience exceeds expectations. Having a comfortable, efficient workspace is an effective foundation that will build on with the quality service your team provides.
Camm Construction is an all-inclusive design-build construction company, so you don't have to deal with multiple companies and ensure you get what exactly you want. From the initial consultation to the finishing touches, Camm will be with you every step of the way. Your office will be a functional home base for your employees, as well as a professional meeting space to spend time in with clients.