Why the Exterior of Your Commercial Space is Important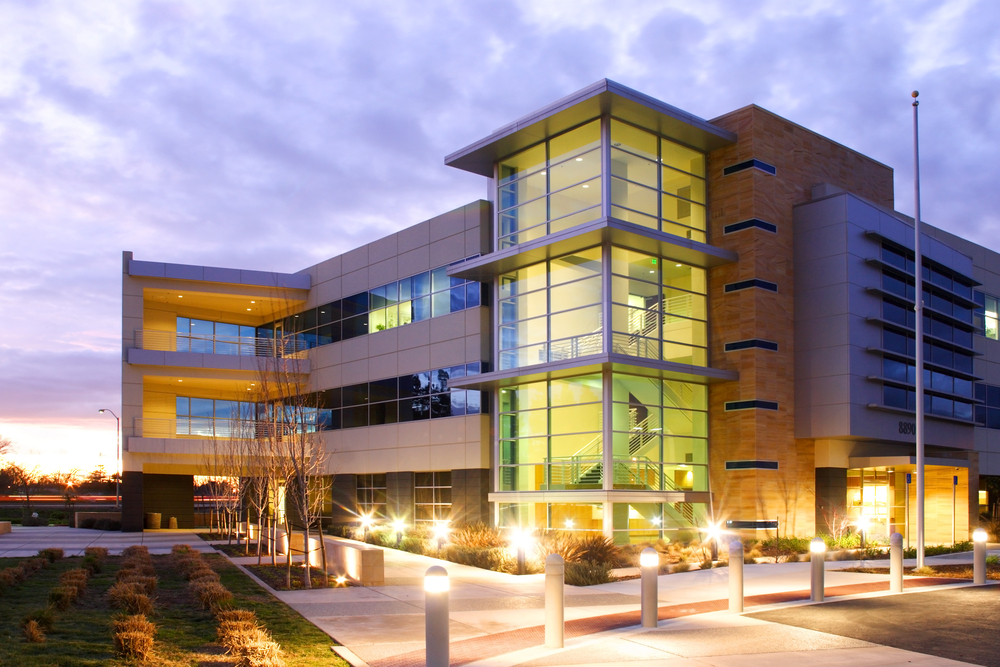 The Effects of Exterior Commercial Building Design
For any commercial building, high-quality design is especially important. Whether it's a grocery store, convenience store, or a laundromat, design always matters and although interior design is always seen as the star of the show when it comes to updating a space, maintaining the exterior of commercial buildings is equally as important. Commercial spaces are places that people frequently visit to accomplish the regular transactions of day-to-day life. This is a prime opportunity for commercial business owners to transform some of the most frustrating and time-consuming portions of the day into a joyful experience and set themselves apart from the competition.
Having an updated exterior not only gives your commercial space a more modern look, but it will also show patrons that you care about your business and will, therefore, care about their needs. In addition to this, there are a couple more reasons to pay attention to the exterior of your building.
Appealing Design Draws in More Customers
While interior workplace environments are constantly evolving, the part of the building that customers often see the most of is often an afterthought. While this may seem like a "duh" moment, we cannot speak enough to how important visual composition is to the exterior of commercial spaces. Structural design not only has to be efficient, but it also has to be visually appealing.
While there are hundreds of styles, from post-modern to colonial, each design aesthetic gives a solid visual presentation of the building it represents. High-quality exterior design of a commercial space also creates trust between you and your customers. It shows them that you care just as much about what goes on outside of your business as you do about what goes on inside. Good exterior design should make your customers want to come back even if they don't necessarily need to.
Effective Design Creates a Safe Space
While the exterior of your commercial space must be nice to look at it, the building must also be uncompromisingly safe. While modern commercial buildings are generally considered to be safe environments, there is always the potential for exposure to hazardous problems which is why, most notably, commercial building design must greatly focus on eliminating or preventing such hazards from happening to building personnel and visitors.
Your design-build team should work together to analyze the safety of your building and bring in solutions that further improve that safety. For example, adding new lighting and outdoor lighting accents is a design element that is functional by lighting pathways, walkways, and entrances, but is also safer than having dark sidewalks. High-quality exterior building design can also provide alternative fire escapes and accessible spaces that allow access to emergency vehicles in the event of a fire or any other type of emergency.
Lastly, paying more attention to exterior design can also provide you with an opportunity to provide a safe flow of pedestrian traffic with the use of shrub lines or other landscape features. Proper exterior design features provide functional and clear lines of vision while it also keeps people away from certain areas such as employee windows or electrical boxes.
If you want to update the exterior of your commercial building, contact our design-build team at Camm Construction. We know what it takes to bring the exterior of your commercial space to the next level and bring you more business.