Building a Space that is Perfect for Your Business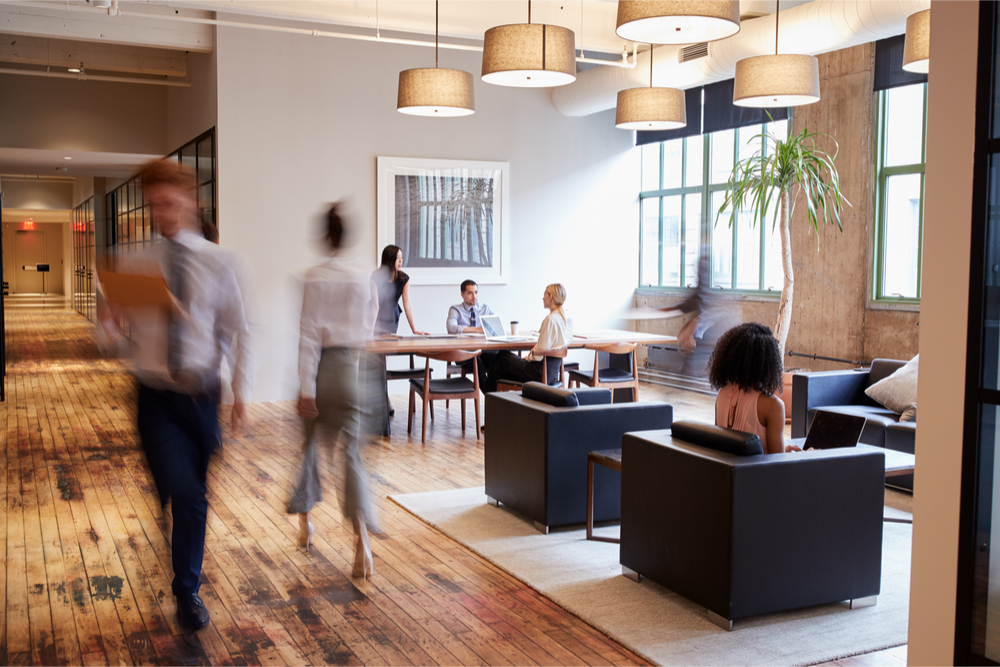 When you are creating a new space for your business, there are many important things that must be considered before the construction process begins. What most people tend to forget is that the physical appearance of their new space goes beyond adding hip, new furniture, and a popcorn machine in hopes of it reflecting positively on employees and clients. A collaborative, co-working space must be functional in a way that also coincides with the overall culture of the company. For instance, how will visitors and employees move throughout the space? Will there be enough room for each individual to move around comfortably? Does the space allow in natural light to help boost creativity and productivity?
Building a Space that Works for You
Whether you are constructing a newly leased office space or considering renovating your current office, the details can often be the trickiest part of the process. There are many benefits that come with building a space that is perfect for your business, but let's discuss a few of the more important ideas to focus on that can help you utilize your company in the best way possible.
Function Over Fashion
Collaborative, co-working spaces are typically known for being contemporary and stylish which can lead to a more energetic workplace, but it may come at a cost. When considering what direction you want to go when creating your new space, it's extremely crucial to understand what type of environment you want your employees to work in and the ways in which you can help them do their jobs as efficiently as possible. While it is important to consider the physical layout, the most tangible part of creating a new workspace is creating a structure where innovation and productivity can occur naturally. You want a workspace that you can work with, not against, and do so the most cost-effective way as possible.
Use Your Resources
Rather than installing a brand new set of light fixtures, consider the amount of natural light that comes into the space. Natural light has been proven to help keep employee spirits and productivity high. How about co-working spaces? Is there any possibility of creating private workspaces where teams can break off into groups and work more cohesively? How will people be moving throughout the space as a whole? Will people be able to move comfortably to and from their destinations? Will they have room to stop for a quick conversation while people move around them? Having a beautifully designed office that encourages employees to collaborate with one another is necessary for company success.
Community and Culture
Everyone likes a beanbag chair, but is anyone going to use the beanbag chair to work productively? Not likely. This is why it's important to remember that you can add all the fancy chairs and gadgets you'd like, but if it's not encouraging the success of each employee, then it could potentially have the opposite effect. Yes, creating a comfortable and creative environment is important, but providing the right utilities is even more important. Talk with your employees and see what kind of updates they would like to see done to the workspace. If you're working with a tight budget, consider allowing employees to add some of their own decorations. You might be surprised how great your office space can turn out with a little help from the people who handle all of the day-to-day operations.
Are you looking to construct a new office space in Kansas City, Overland Park, or Lees Summit? Contact the design-build team at Camm Construction to get started.