Constructing a Space that Speaks to Your Company's Brand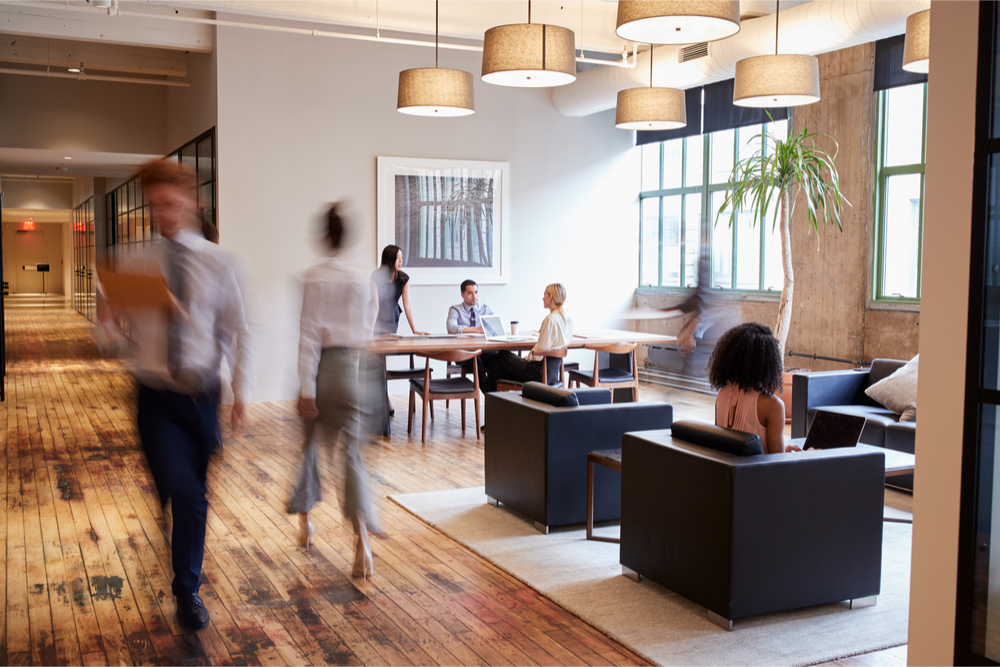 When a business' carefully cultivated brand is not supported by its actual workspace or business environment, the two disparate identities seem to be at odds, which, like the false branding of the online dater, can have an off-putting result. For example, if the business has crafted, through its online presence and marketing imagery, a youth-based, edgy, forward-thinking vibe, but its office space is old-school hierarchical and stuffy, it presents a problem in creating a cohesive brand.
Tying together the essence or soul of a company's brand or voice with a business space that reflects that message, whether retail, commercial, or industrial, is essential to brand authenticity. In other words, a 60 something grandmother who enjoys gardening and reading should not market herself as a hip, active, globe-trotter using 20-year-old profile pics. Authenticity matters in all aspects of life.
When the decision has been made to overhaul an existing workspace the very first consideration should be to envision how the end product, the finished design, and construction, reflects your company's mission, passion, work culture, and product. Brainstorming about how to achieve that messaging through the design of the particular workspace should be priority one at the outset.
Design and Custom Construction Elements to Consider
Product or Service
Whether you are the proprietor of a trendy eatery or a law firm filled with boomer-aged attorneys, the design, and flow of the space should be tailored to reflect their specific business and client needs while upholding your unique brand identity. Don't attempt to be all things to all people.
Evolution of Design
Office spaces have been undergoing a shift the last decade or so, adopting more open, casual, warmer work environments. However, if your business is a traditional one, a wide-open office concept might be distracting and actually lead to reduced productivity. Tailor your space to your specific business, regardless of trends.
Some businesses today are built upon a message of social interaction, environmental awareness, and general sustainability. If your business is in this camp, the design and construction elements should reflect these sensibilities. Use reclaimed materials, energy-efficient lighting and good use of natural light, and materials low in VOC. Remain true to your green vision.
Make the Space Work for You
Not only does a space that reflects the company's culture and mission positively impact the customer or client, but it has a profound effect on employees as well. By keeping a cohesive branding message in the workspace, employees will connect on a deeper level to the company—which translates to higher productivity. The team will feel a part of a larger whole, as a stakeholder in a common mission. This enhances employee morale by providing a sense of genuine compatibility between the work they do and who they are working for.
CAMM Construction is a Kansas City-based contracting firm that provides the highest standard in commercial construction, including design, architectural, engineering, and highly skilled sub-contractor services. Click below for more information on how CAMM Construction can create a fresh, brand-aligned space for your business.