2018 Summer Construction Trends in Kansas City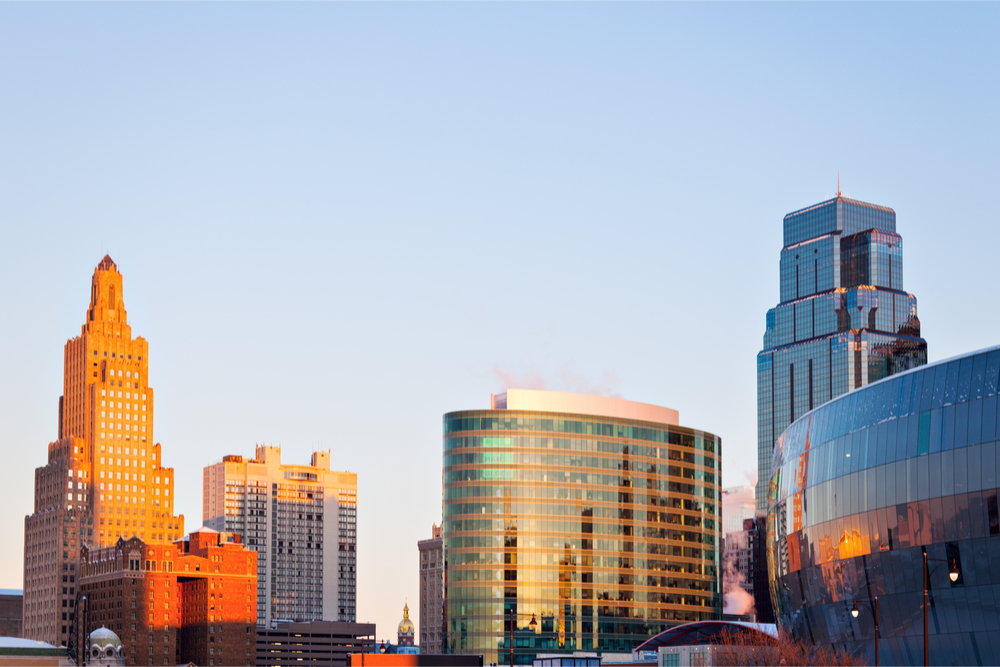 Recent data has shown that Kansas City has had an influx of about 90,000 people since 2010 and that growth doesn't look like it is stopping any time soon. With huge businesses, colleges and a relatively low cost of living, Kansas City is quickly becoming one of the most coveted places to live in the country. But how is Kansas City accommodating this growth? With massive construction projects in desirable areas around the metro.
Downtown Kansas City
Out of convenience for a low maintenance lifestyle to balance busy work lives, many young professionals are seeking an urban lifestyle in Kansas City which has led to an overwhelming amount of apartment projects popping up all over the Crossroads area that allows them the flexibility to live, work, and play without ever needing to leave their community setting.
Large High-Quality Apartment Projects in the Crossroads' District
KCLoftCentral, for example, currently manages more than 1,000 apartment units and is currently developing apartments for people in the market for less than 1,000 square feet. Block Real Estate is also in the planning stages of their first development to be a $450 million mixed-use CityPlace community that is specially designed to offer the highest quality multifamily residences.
Most notably, though, might be the brand new 228-unit complex that will total nearly $76.8 million. Though the project is still underway and a bit behind schedule, the vice president of the real estate development team behind the new building is "thrilled to be working to bring new residential developments to such a highly desirable and vibrant location."
A Historic Renovation for Hotel Phillips
Hotel Phillips located in downtown Kansas City also introduced a $20 million renovation in 2017 with plans to return the hotel to its historic 1931 roots and is ready to finally open its doors to the public. Among the changes to the hotel is a brand new Kilo Charlie coffee bar which has floor-to-ceiling windows looking out on 12th Street thanks to a new partnership with Philadelphia-based La Colombe Coffee Roasters. Hotel Phillips will host a grand re-opening party on Thursday, June 14, 2018 starting with a ribbon cutting at 9:30 a.m. at 106 W. 12th St. According to the Kansas City Star, People will be able to sample Kilo Charlie's new beverage menu, which features an exclusive Parisi blend of Costa Rican and Ethiopian coffee beans, a Nitro draft infused with Tom's Town Distilling Co.'s Pendergast's Royal Gold Bourbon, smoothies and plenty of other drinks and refreshments.
The West Bottoms
One of the most significant trends happening in Kansas City involves restoring many of the buildings in the West Bottoms. From vacant industrial buildings to old living spaces, builders have plans to complete revitalize the area in hopes of drawing more people to the city.
Take a locally owned vintage farmhouse/urban decor shop for example. Planning to open its doors in July, Restoration Emporium isn't looking to be a "big box store" nor is it looking to be the next "national chain." Owner Chrysy Huff says they plan to be, "very different and unique [while] bringing stuff made and redone by people in Kansas City." Residing within the Country Club Plaza, this business could not have picked a better building than the six-story property which displays exposed elevator shaft to show off its pure light and beauty.
The West Bottoms is going to ultimately become the 'hippest part of town' at least that is the plan. Building up the West Bottoms is quite the undertaking but, if executed correctly, this will become the next hot spot for the trendy crowd.
Restoring the Kansas City Museum
The Kansas City Museum also has its eye on restoration in the hopes of a 2019 re-opening. With more than 100,000 artifacts currently sitting storage, the $15 million renovations will be a complete makeover of Corinthian Hall after years of undergoing numerous repairs. The KCMO City Architect is hoping the remodel in the Historic Northeast area of the city will be able to tell the story of Kansas City in a new way.
Overland Park / JOCO

Overland Park has also undergone changes with Prairie Village being ground zero for more than 84 new construction sites since 2015. With many of the suburbs popping up in a post-World War II era, the new wave of housing is welcomed and appreciated. With homes dating all the way back to the 1950's, many new houses in the area are being built in hopes of providing young families with a move-in ready home to help the city stay relevant to the area. Because the existing homes are small, they're less expensive to buy and tear down than the larger homes in surrounding areas. Prairie Village has become an ideal location due in part to the good school system, walkable parks and tree lines, as well as close access to nearby shops on the Country Club Plaza, and a close proximity to downtown Kansas City.
The Northland
The Northland area is kicking off phase two of Shoal Creek Valley's Enclave project, and the neighborhood is proving to be a popular destination for prospective homebuyers seeking scenic surroundings and spacious single-family homes. The community has become a focal point for the area as the community is near Missouri 152 and Interstate 35, which places homeowners in the heart of the vibrant Northland with nearby golf courses, recreational parks, and family-friendly entertainment. Prospective buyers interested in the neighborhood will be able to select from Brookfield Residential's portfolio, which features fresh and modern floor plans ranging from 2,345 to 3,003 square feet.