Create a Retail Space That Brings in Business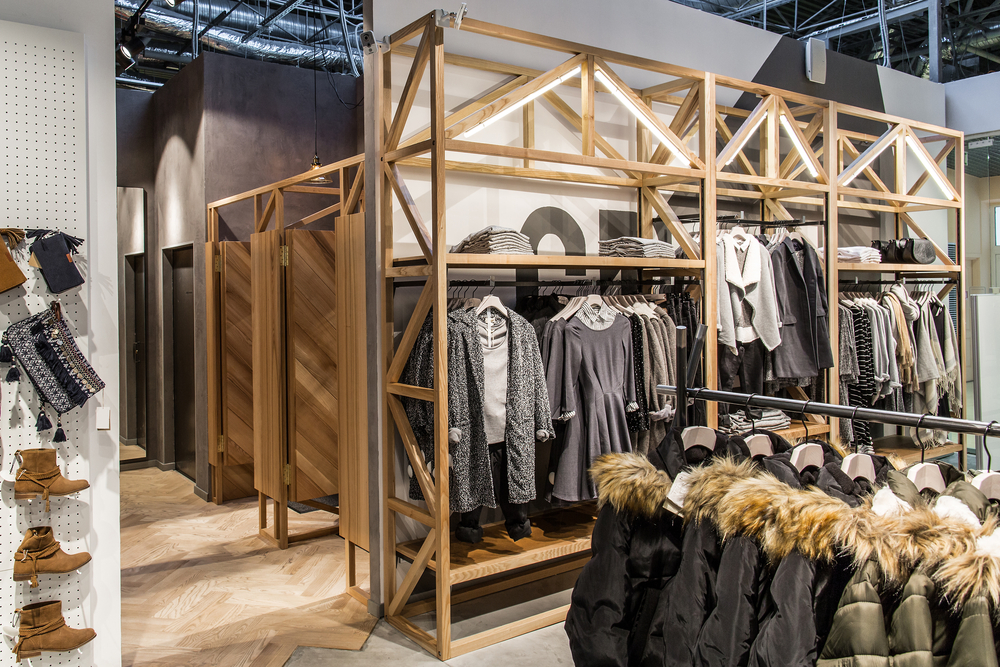 A New Era of Retail
It's no secret that retail has been around for generations. However, over the years, the approach that companies take when it comes to retail has changed drastically. Whether it's changing things up from the traditional store layout or providing customers with more of an experience when they enter a store, retail space construction has evolved to create more appealing store layouts. But, that doesn't mean there aren't still common design strategies that exist among all retailers to help generate more sales for their business, and that is what we are here to talk about.
In an effort to help your company thrive in this new era of retail, here are a few things you should keep in mind when it comes time to create an immersive shopping experience for your own customers.
Easy to Navigate
When a customer first enters your store (this area is also known as the "threshold" of a retail space), the first fifteen feet of space they enter is a bit of a transition for them. This is also where they will make snap judgments based on what you have to offer them. Since customers are still in a moment of transition, it is likely that they will miss any important signage in this area. What you will want to do is make this space as comfortable for the customer as possible because this is where their retail experience will begin.
While the layout of your store may vary depending on the size and general layout, the last thing you want your store to be for your customers is hard to navigate. As a retailer, you can use various items such as furniture, displays, and clothes racks to your advantage to create a path for your customers to travel through your store.
A well-thought-out path created with walls, different types of flooring and furniture can be a great way to strategically control the flow of traffic through your store and can also be a great starting point in terms of how to design the rest of your retail space. For instance, the average customer will often travel to the right upon entering your store. So, if you have particular items or products you want to showcase more so than others, placing them on the right will give them extra exposure over the others.
Most stores create a circular path for the customers to follow from the front of the store to the back of the store and front once more. No matter what, you want to create a path that leads your customers somewhere. Capture your customer's attention by displaying your best products, whether it's a seasonal item or a high demand product; you want to give your customer a chance to create their own story based upon the items in front of them.
Functionality and Personality
This is your chance to put your store's uniqueness on full display. Sure, the simplified and superficial approach has worked in the past, but this is a new era of retail space construction. A well designed retail space becomes more than a destination for customers to buy something, but an opportunity to tell their friends and family about a cool new place they went to. You have an opportunity to create a new memory for customers and make them want to come back simply because they enjoyed their time there. Before you design the layout of your store, define what is relevant to your company and the characteristics and values that play a role in that definition.
Now, you will have to ask yourself what makes your space special and why customers should come to your retail shop instead of a competitor. What will truly make your retail space unforgettable is your understanding of your customer's values and what they focus on the most when they first walk through your doors. You may find that what you originally had in mind and what you actually come up with are vastly different from one another, but that's the point. Your insight will help you define what is valuable to your store and your customers.